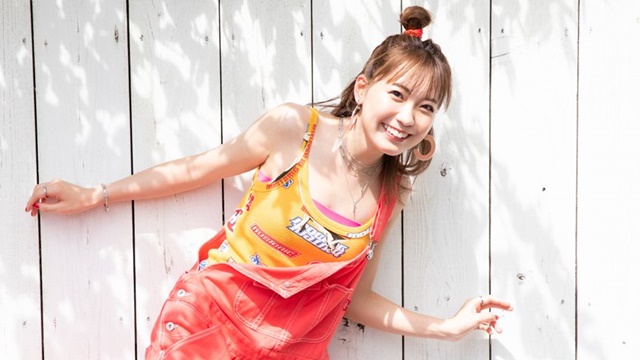 Voice actress Shuka Saito, best known as the voice of You Watanabe in the Love Live! Sunshine!! franchise and a member of its voice actress idol unit Aqours, announced today that her second mini-album "SUNFLOWR" is set to be released on November 11, 2020. The six-song album will be her first CD in 12 months since her double A-side first single "36℃ / PaPaPa" released on November 20, 2019. 
While performing for the anime, she made her solo singer debut from SACRA MUSIC with her first mini-album "Kutsuhimo" on August 14, 2019, which ranked very good fifth in Oricon's weekly album chart. Then "36℃ / PaPaPa" took 12th place in Oricon's weekly single chart.
Message from Shuka Saito: 
"This second mini-album is packed with a lot of music that can brighten everyday life of you who have always supported me, make you smile more, and enjoy the next time we meet! There's a lot of variety!"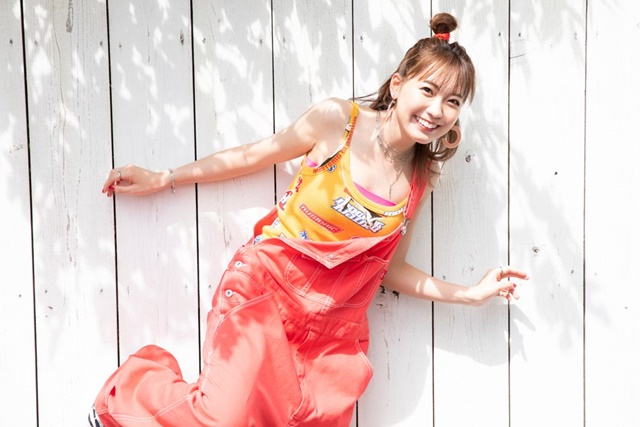 She also says on Twitter, "The origin of my name Shuka is 'Like a bright red sun, May it continue to shine for many, many years.' So the album is filled with my thought that I'll be your sunshine to shine a light on you!"
今回の2nd mini Albumは
君と会えた時に楽しめる約束の楽曲
をたくさん詰め込みましたっ!
そして、朱夏って名前の由来がね
「真っ赤な太陽のように
ずっとずっと輝き続けますように」
だから、君の太陽になって
君のことを照らしたい!そんな想いも
いっぱい詰め込んでるのでお楽しみに! pic.twitter.com/KSg7jkNCYq
— 斉藤 朱夏 (@Saito_Shuka)
September 15, 2020
---
"36℃" music video:
"PaPaPa" music video (TV anime ORESUKI Are you the only one who loves me? OP theme):
---
Source: SACRA MUSIC press release, Shuka Saito official Twitter