An original anime film Kimi wa Kanata (You are far away) is now in the works by Digital Network Animation for a release in the fall of 2020. The production company was established in 2006 and has mainly worked as a subcontractor for Studio Deen, TMS Entertainment, OLM, Shaft, and many others. Yoshinobu Sena, known as the creator of the mystery game app series VAMPIRE HOLMES, makes his anime feature film directorial debut.
Honoka Matsumoto (Yoko Hinageshi in Ride Your Wave) and Toshiki Seto (Hiiro Kagami/Kamen Rider Brave in Kamen Rider Ex-Aid) are cast its two main characters, Mio and Arata. This is the second anime voice acting work for Matsumoto, while the first for Seto.
The story is set in Ikebukuro, Tokyo. Mio has been interested in his childhood friend Arata but unable to convey her feelings. On her way in the rain to reconcile with Arata, who had fought over a little thing with her, she was involved in a traffic accident. When she regains consciousness and opens her eyes, there is a mysterious world that she has never seen before...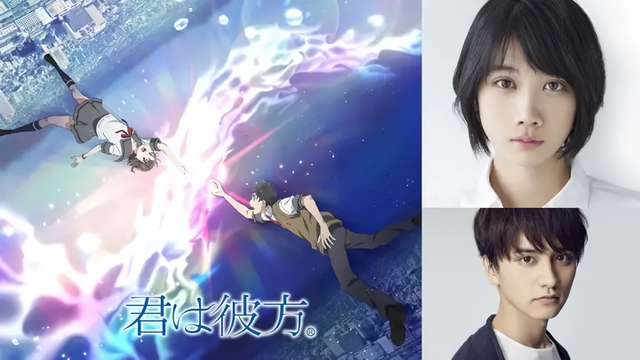 松本穂香が劇場アニメ初主演!池袋を舞台に描く「君は彼方」で瀬戸利樹とタッグ #松本穂香 #瀬戸利樹 https://t.co/sjc86710xu
— 映画.com (@eigacom)
March 2, 2020
---
via: Eiga.com