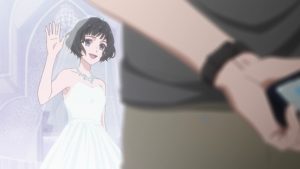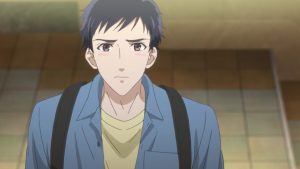 So are Richard and Seigi like, a couple, or not?  Housekishou certainly likes to tease us.  To the point where even when it's directly developing other romantic relationships it blatantly suggests one between them while it's doing so.  Whether these two are a couple or not, they're certainly a pair, and an interesting one at that.  What makes them so is just how opposite they are in almost every way, and while in a vacuum Seigi is perhaps not the most interesting character out there, in this context he really works.
As for Shouko-chan, I don't know whether she works or not.  Her destiny in this premise seems always to be a vestigial part, an appendix to the main text.  She got her showcase here, more or less, and even a suggestion that she's the one who Seigi truly loves.  But it doesn't have much heft to it, because it's clear that when push comes to shove this story mostly cares about only one relationship and it doesn't involve Shouko.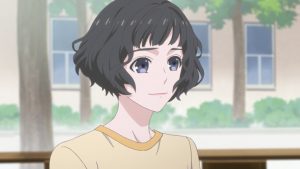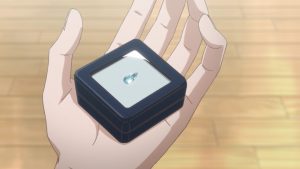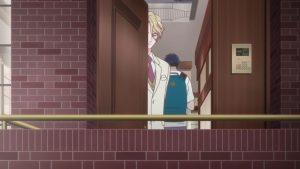 Nor does it involve Homura-san, though he's been involved in a couple of subplots already.  Seigi, it could be argued, has broken up two engagements for poor Homura.  Though truth be told, the woman was never in love with him in either case – not that it always matters in this country where marriage for duty and responsibility is still common.  Shouko's remark that she was looking forward to marriage because once she was married she "wouldn't have to worry about romance anymore" was pretty cutting – her most emotionally effective moment thus far to be sure.
It's yet another coincidence that he and Shouko are childhood friends (one assumes Homura was further along in his childhood than she was), but suspension of disbelief (as with Immortal) I suppose.  Homura seems pretty sanguine about all this – he can clearly see the writing on the wall with Seigi, and seems disinclined to be an obstacle (truthfully it's clear he sees Shouko as more of a little sister anyway).  We still don't know much about Shouko, really.  The fact that she was on an omiai in the first place suggests she comes from a traditional (i.e. usually wealthy) family, and her comment that her kindness was always driven by self-satisfaction suggests a deep level of cynicism that her sunny exterior belies.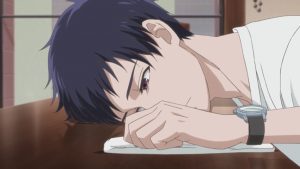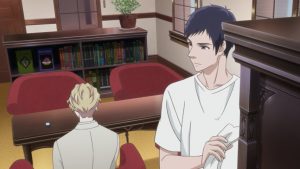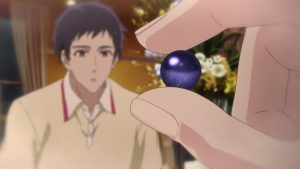 Richard-san, for what it's worth, certainly pushes Seigi-kun to press forward with Shouko.  He offers him an employee discount on the aquamarine he wants to gift to her, he calls him an idiot for not speaking his mind.  And eventually, he resorts to telling a story from his own past – a resource he normally guards like one of his precious gemstones.  A beautiful boy in England, the girl he eventually fell in love with for seeing beyond his beauty, and his regret at not pursuing her when she left him because she was afraid she would be changed by his newfound wealth.
We don't know of course, but it's entirely possible that Richard's disappearance comes as a result of his rekindling this painful memory, and deciding to rectify his mistake.  I certainly agree with Machiavelli's sentiment that "It is better to act and repent than not to act and regret."  Still, Richard could have entirely some other reason for disappearing and leaving Seigi in the lurch – the guy obviously has a past full of secrets, any one of which could be the real reason for his disappearance.  But his absence may also force Seigi to decide for whom he truly has feelings of love – or at least, attraction.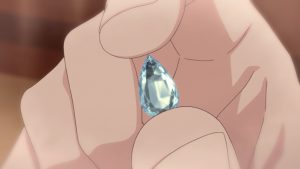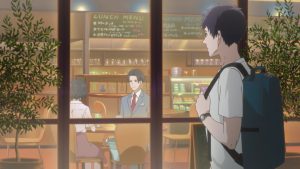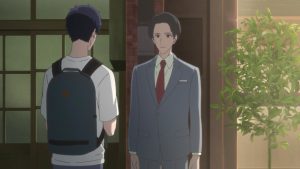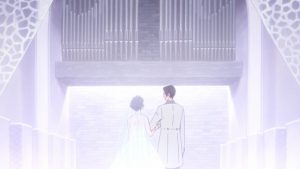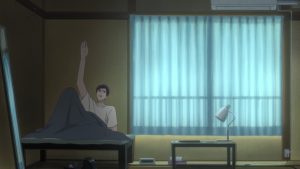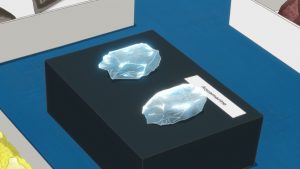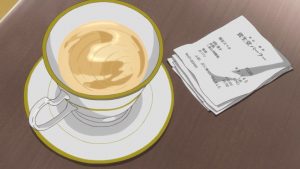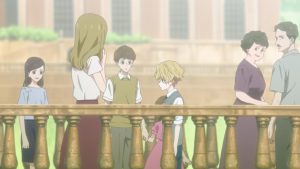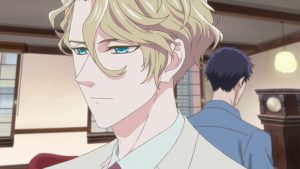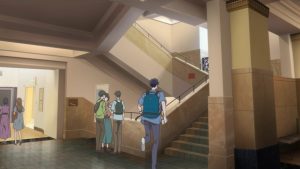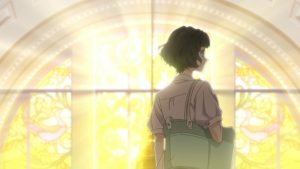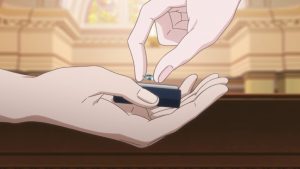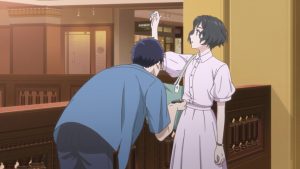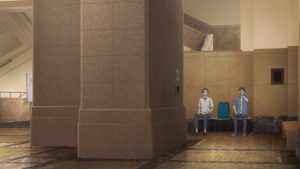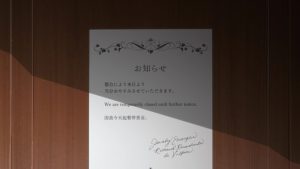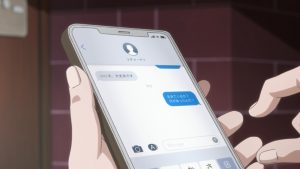 The post Housekishou Richard-shi no Nazo Kantei – 08 appeared first on Lost in Anime.