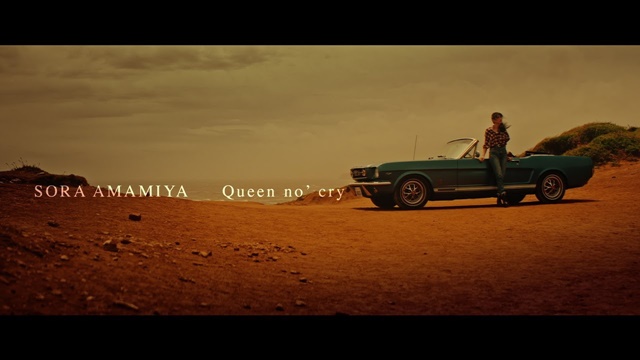 Following a clip to introduce her recording studio session, anime voice actress Sora Amamiya, best known as Aqua in KONOSUBA -God's blessing on this wonderful world!, has posted a 90-second music video for "Queen no' cry," the lead track from her upcoming third original album "Paint it, BLUE," on her official YouTube channel.
The road movie-ish clip is directed by Masakazu Fukatsu, known for his MV works for GLAY, B'z, Masaharu Fukuyama, Yuzu, and LiSA. The official Twitter for Amamiya's VA unit TrySail writes, "This road movie about a woman who steps out in a tough environment is a strong will to move forward after her fifth anniversary in an unprecedented world. No matter what happens, Sora Amamiya will walk with all of you."
The album "Paint it, BLUE" is set to be released in Japan on September 2, 2020. In addition to her previously-released ninth single song "Regeneration" and tenth single "PARADOX," it will also include her first piano overture and a new song "Hibana" (spark) written and composed by herself.
"Queen no' cry," MV:
Recording studio session:
#雨宮天 9/2発売アルバムリード曲「Queen no' cry」のMusic Videoを1コーラス公開。過酷な環境でも強く踏み出す女性のロードムービーは、かつてない世相の中で5周年明けへ歩みを進める強い意思です。どんなことがあっても雨宮天はみなさまとともに歩みます。視聴はこちら→ https://t.co/W1l5faxgck pic.twitter.com/4MUN29ntLH
— TrySail公式 (@trysail_staff)
July 31, 2020
Standard edition CD jacket: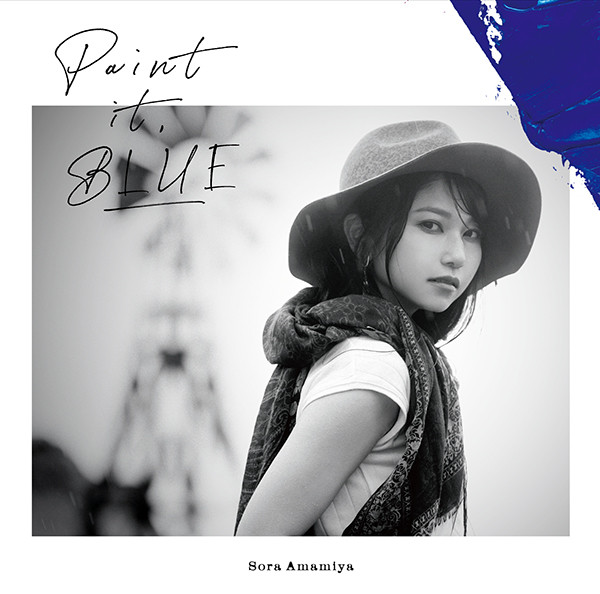 ---
At the same time, unfortunately, her official website announced that her concert tour "LAWSON presents Amamiya Sora Live Tour 2020" (tentative title) is canceled due to the COVID-19 pandemic. The tour was scheduled to run through five cities (six performances) across Japan from September 5 to 27, 2020.
#雨宮天 今秋のライブツアー『LAWSON presents 雨宮天ライブツアー2020(仮)』の中止を発表させていただきました。詳細はこちらをご覧下さい。 https://t.co/8szzqbIKTe
— TrySail公式 (@trysail_staff)
July 31, 2020
---
 Source: Sora Amamiya official YouTube channel / website
Copyright 2020 Sony Music Entertainment (Japan) Inc.